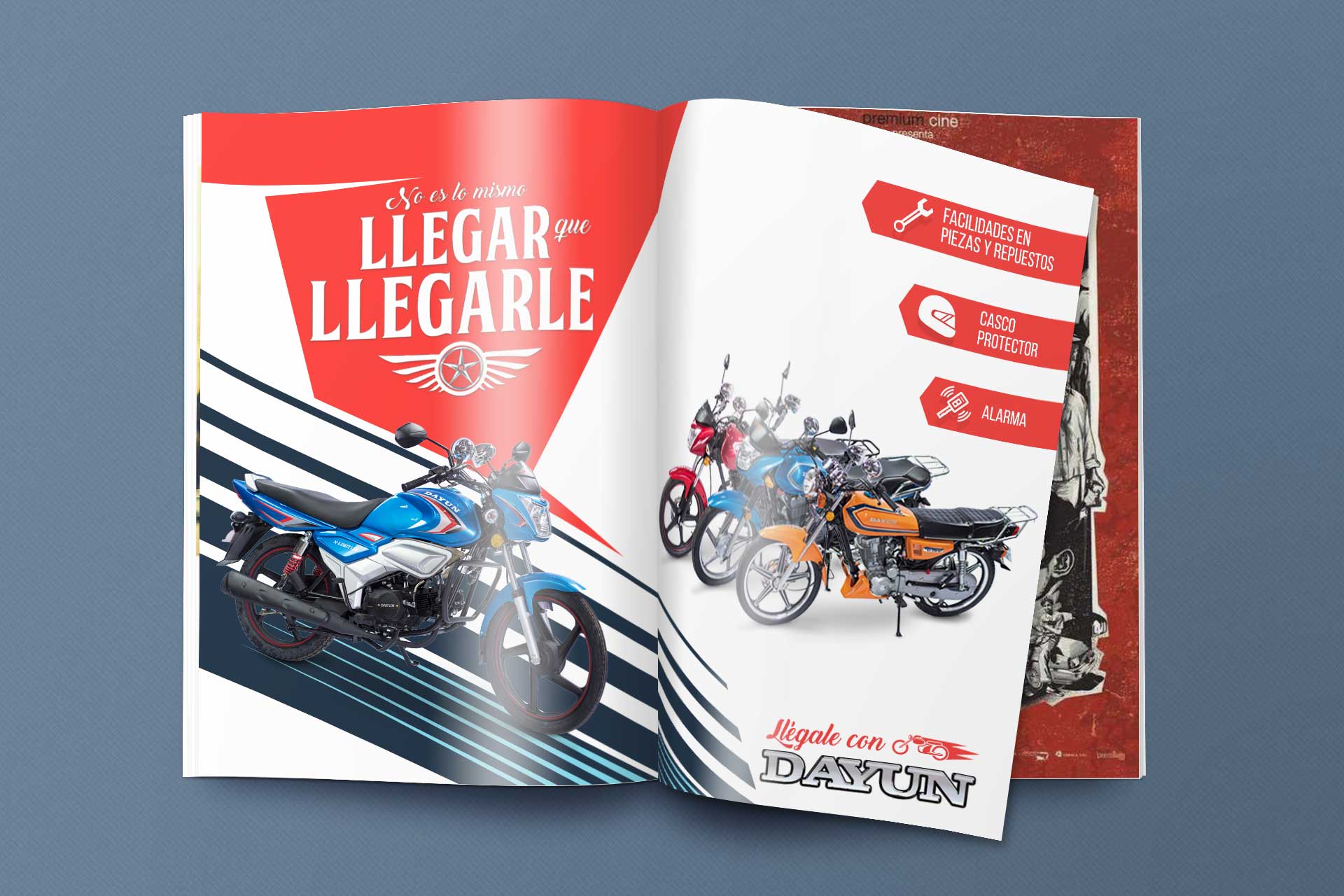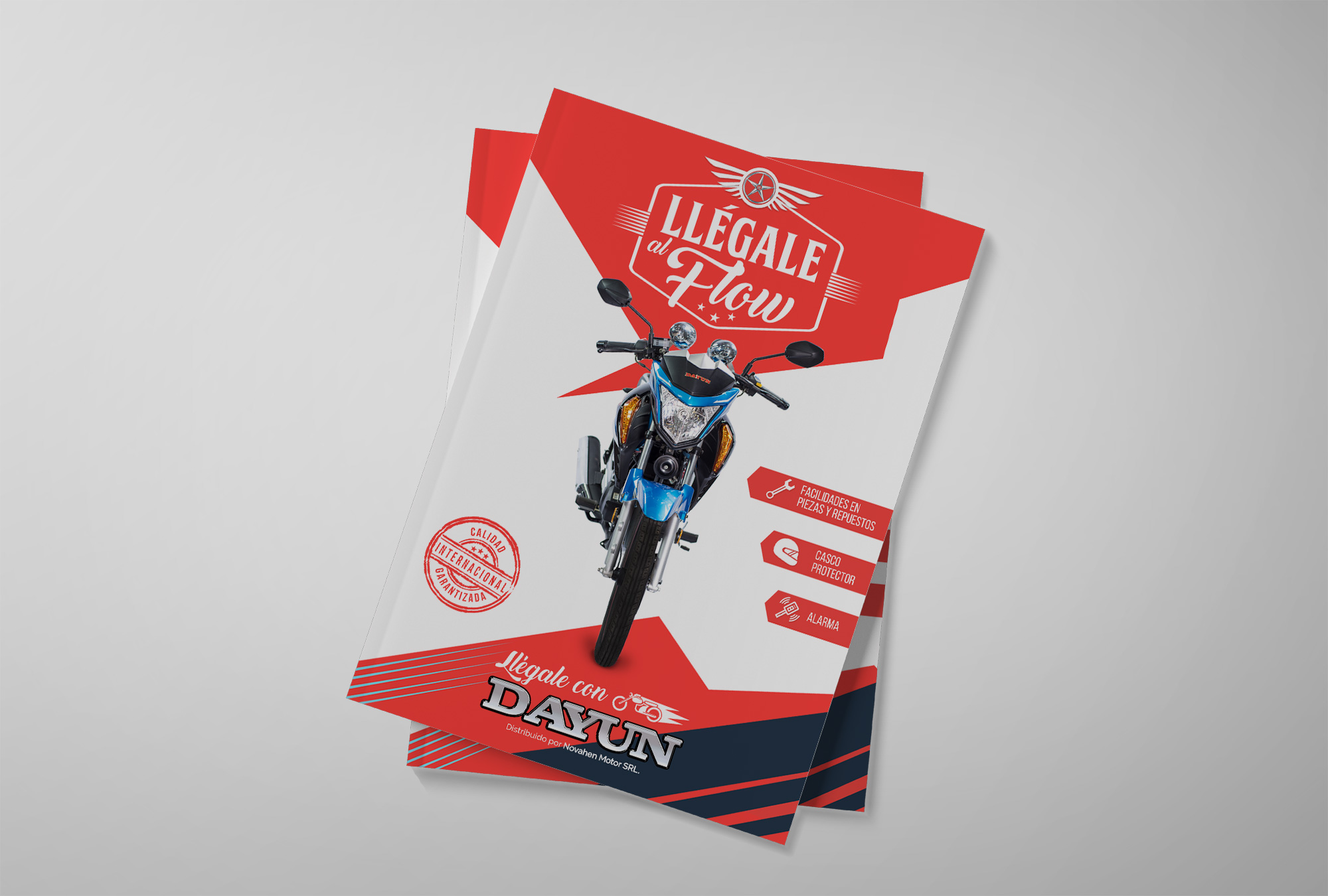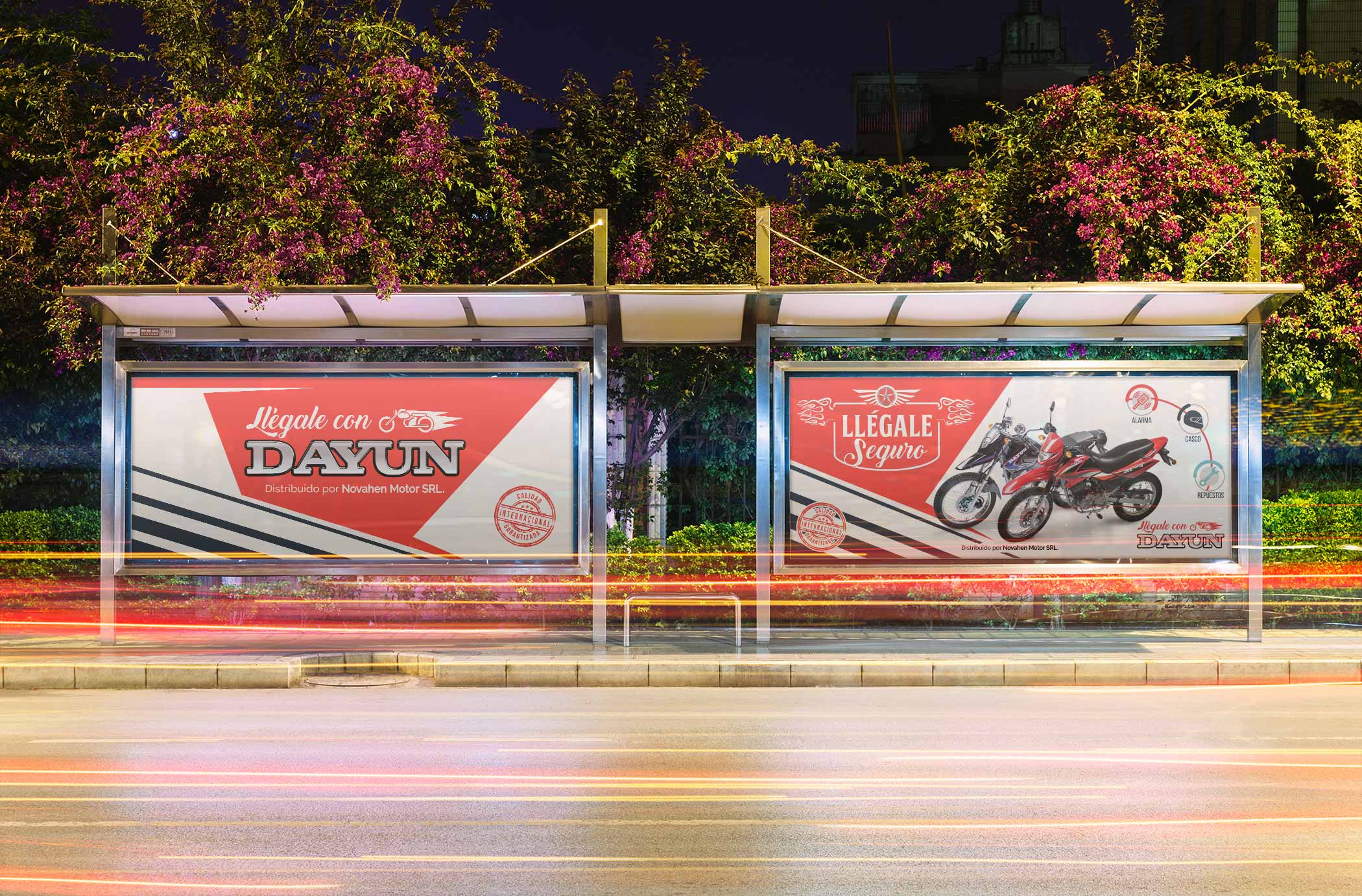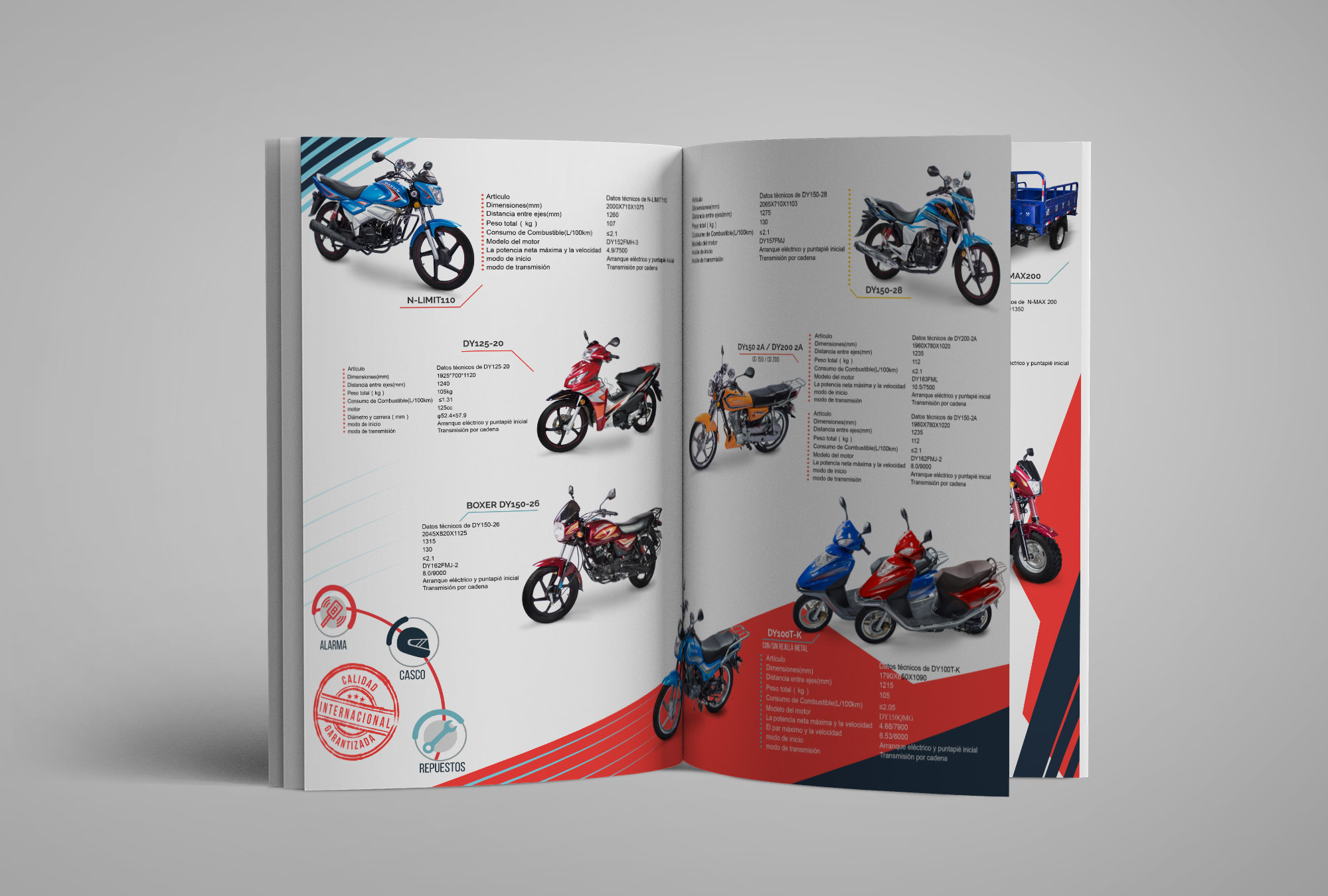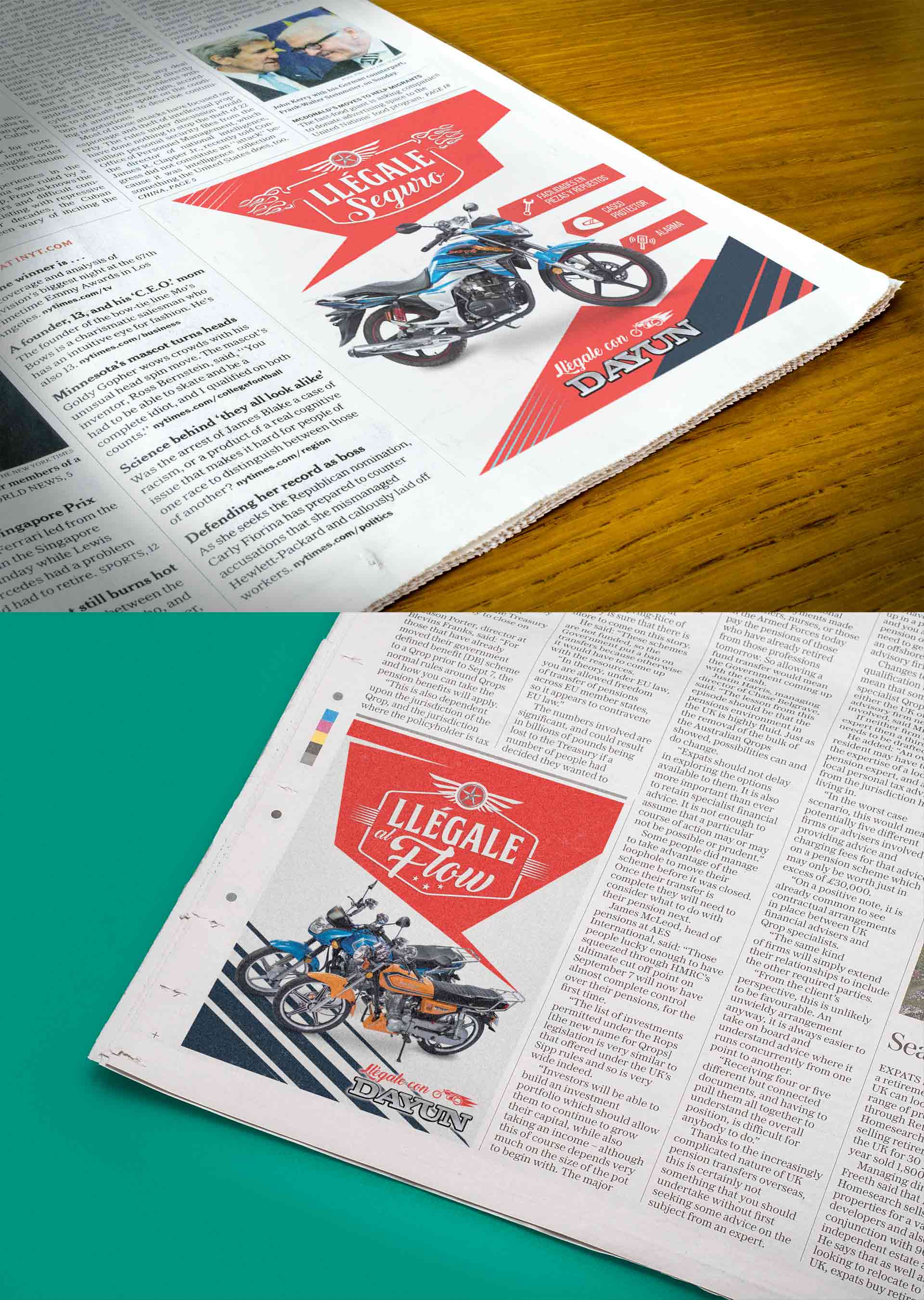 Campaign for Novahen Motor and their product Dayun Motorcycles.
This campaign included prints, press, radio ad, outdoors and POP.
• Creative Director: Pablo Cordero
• Art Direction: Diego Mena
• Executive Production: Rosanel De Los Santos.
• Photography: Jochy García
Radio Ad: SieteOcho Studio
• Sound engineer and mixing: Carlos Chapuseaux/
Joel Berrido.